Teaching with Love and Logic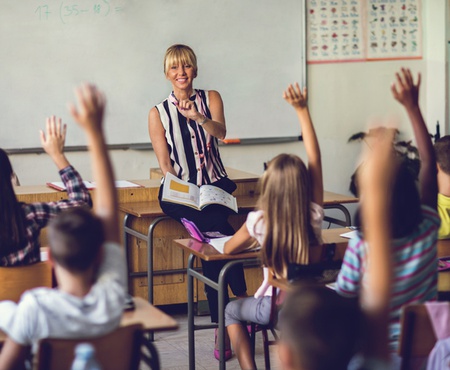 Teaching with Love and Logic
Do you ever go home feeling tired and stressed out at the end of the day? 
Do you ever wish you could spend more time on instruction and less time on discipline? How easy is it to think up consequences when you are trying to manage thirty-plus kids and deliver your lesson? 
Are you looking for an easy-to-use and practical student management plan that can be used in your classroom right away? Teaching with Love and Logic is the on-line course for you. Educators who use the Love and Logic approach to discipline have better relationships with challenging kids and spend less time dealing with disruptions. 
Graduate Credits/Clock Hours: 3 Quarter Graduate Credits offered through Seattle Pacific University or 30 Clock Hours offered. 
WA State OSPI clock hours offered through approved provider ESD 112
State of Nevada Department of Education Approved Provider
Texas Education Agency Approved CPE provider.
Log in to enroll
You need to log in to enroll in a course
1) Purchase and Read: Teaching with Love and Logic, Taking Control of the Classroom by Jim Fay and David Funk. *There are two editions of Teaching with Love and Logic. The newest edition reads "Completely Revised 2 Edition" on the cover. Choose the course handout that correlates to the edition of the book you purchased. Book - 1st Edition or 2nd Edition: Teaching with Love and Logic, Taking Control of the Classroom, Written by Jim Fay and David Funk 


  1st Edition      
  2nd Edition
2) Complete Handout: Write complete answers to all of the questions on the Book Study Handout. The Handout is provided to you after registration is completed.
3) Classroom Experience & Paper: Incorporate at least 3 Love and Logic strategies into your classroom. After 2-3 weeks, write a 2-3 page paper in which you reflect on successes and challenges in implementing these techniques.
Choose from the following strategies: 
• Delayed Consequences 
• One Sentence Intervention
• Enforceable Statements
• Choices
• Empathy Before Consequences
• Guiding Students to Solve Their Own Problems
• Logical Consequences
• Dealing with Students in the Thinking State rather than in the Emotional State
• "Consultant" Style of Teaching
• Assumption of Compliance
• "I" Messages 
• The Recovery Process
All 3 assignments must be completed within 1 year. Upload completed handout and paper to website or email all completed assignments and paperwork to lorie@teacherstudy.org.
SPU NOTE: Please be sure to register prior to completing any coursework. Registering for a course after coursework has been started violates accreditation standards and puts the University at risk; therefore, SPU reserves the right to not award credit if students are found to be in violation of this policy.
Handout: The rubric for the Book Study Hand-Out is broken down into 4 goal areas. Because there are two Editions of "Teaching with Love and Logic", the required reading, be sure to review the Rubric in the Course Syllabus after you have registered.
Paper: The rubric for Love and Logic Reflection paper explains how to earn a "1", "2", "3" or "4". The maximum number of combined points that can be earned is 20 (16 points for the answers to the questions on the Hand-Out and 4 points for the Reflection Paper).
Grading is as follows:
"A" grade – 18-20 points"
"B" grade – 16-17 points
"C" grade – 14-15 points
"D" grade – 13-14 points
"E" grade = 12 points or less
An "NC" (No credit) grade will be given if all (3) assignments are not completed within (1) year.
Earn 3 graduate level quarter credits offered through Seattle Pacific University, an accredited university. Additional $180 fee, payable to SPU. You must register with SPU first to earn graduate credit.
Students also have the option of earning 30 Clock Hours. Other known terms include, but are not limited to, Professional Development Hours, Professional Development Points, Continuing Education Units, Professional Development Units or your school district's equivalent language for clock hours earned. A Certificate of Completion will be provided once coursework is reviewed and graded.
Note: WA State Educators have the option of earning 30 Clock Hours offered through ESD 112. $3 per clock hour. ESD clock hour claim code will be forwarded to you once the course is completed.
Online book studies that have not been accessed are refundable within 5 days of purchase date. No refund will be issued on any assignment that has been accessed, viewed, or partially completed. Online training courses may not be transferred to another student.
SPU refunds per SPU policy. Please visit their website for more information.